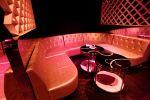 Club Space
XinyiSungde Rd. #171
2728-2197
CLUB SPACE is one of the newest night- club. Customers can choose a la carte or all you can drink. Ladies night: Wednesdays. Fridays and Saturdays, ladies free admission before 12:00! Elegant lounge bar on Tuesdays and Thursdays with no entry fee, minimum charge or service charges. CLUB SPACE provides dart machines and touch screen games to bring the extra experience.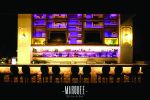 Marquee Restaurant & Lounge
Xinyi Rd. Sec. 5, #16-1 2729-5409
The Marquee Restaurant & Lounge is located across the street from Taipei 101, offer a broad range of the finest cocktails concocted from only premium liquors and the freshest ingredients. Complimenting its exceptional drink menu, Marquee also offers a full menu of fine Western cuisine. Discover the latest Taipei has to offer in luxury lounge nightlife...at Marquee.
Carnegie's Taipei
Anho Rd. Sec. 2, #100, 1th fl
2325-4433
Champagne V
Anho Rd. Sec. 2, #169
6638-1880
Tavern Premier
Xinyi Rd. Sec. 4, #415
8780-0892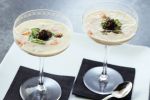 Spark
Shifu Rd. #45, B1 (Taipei 101)
8101-8662
The Brass Monkey
Fushing N. Rd. #166
2719-7910
China Pa
Anho Rd. Sec. 1, #145
2702-7011
9%
Jinshan S. Rd. Sec. 2, #222, B1
3311-6162
Luxy
Zhongxiao E. Rd. Sec. 4, #201, 5th fl
Reservation: 0955-904-600