Enjoy the last months of Flora Expo!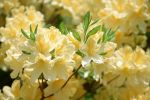 The last day of the fantastic Flora Expo in Taipei is on Monday, April 25th. The Flora Expo is a great success and definitely a must to visit. Twentytwo countries are displaying their best gardening and horticultural practice! Take the Mass Rapid Transit System (MRT) and exit at the Yuanshan on the Danshui line when going to the Yuanshan Park Area. From there the Fine Arts Park s easily accessible via a bridge over Zhong Shan North Rd.
Since Taipei is most definitely a Cyber City and has blossomed into a city with more than 4,000 wireless internet access points, the densest wireless coverage in the world and the largest public Wi-Fi grid, the demand from the citizens is also getting higher for more advanced systems to be implemented to create better living conditions. The Department of Information Technology is planning to increase the free wireless internet access even more during 2011.
Another claim to fame is the Taipei 101 Tower -for a while, the world's tallest building. The 508-meter skyscraper possesses the most advanced technologies such as state-ofthe- art, pressurized, high-speed elevators and a 660-metricton damper to reduce swaying during earthquakes and typhoons. It houses offices of well-known multinationals and the most famous and luxurious brands in the adjoining shopping center.
Population-wise, Taipei is now in fourth place following closely behind Taichung in third place. The biggest city is New Taipei City with Kaohsiung in second place. If we look at Taipei and its surroundings, including Hsinchu and Taoyuan which are well within commuting distance, it's a city with more than 7 million people. That in itself creates a lot of administrative work for the government; infrastructure in a big city - such as medical facilities, pollution control - needs to work and this is a challenge for any government.
Taipei is a city that is developing rapidly as its people are demanding more advanced systems and better living conditions.